For more information about what a collection is, please click here
To create a collection:
Head over to Dashboard -> Collections and click the green +ADD button.

In the pop-up window, choose your collection type: Beat Tape, Album, Mixtape, Beat Playlist or Song Playlist.






Then choose a name and price for the collection and click Add Collection
On the 'Edit Playlist page'. Click +Manage Music, select the music you want to add to the collection and click Save. You can revisit this page later to add/remove music by clicking the collection's name




You can choose which collections are are displayed in your store by creating tabs in

 

Dashboard -> Music Store -> HTML5 -> (Select your chosen configuration)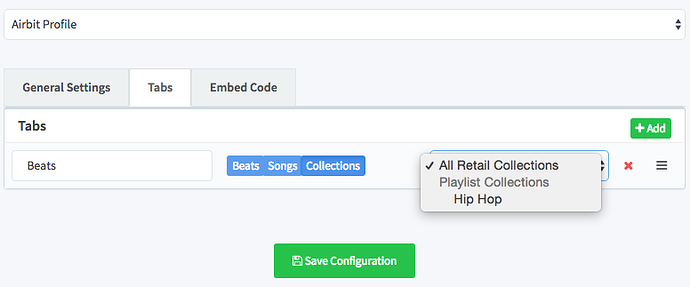 To display collections in your Infinity Store, open your Browse page settings and click the Custom Playlist button to choose which playlist you'd like shown.